Welcome to my online folio
I believe in the power of the image, for its ability to inspire, evoke emotion and provoke thought. It is a language, speaking in ways that are constantly evolving. The language of visual art is unique, original and meaningful . The purpose of my art is explore a deeper understanding of life. My current series 'picture tales' describe stories, fairytales and fables and explore the wisdom they allude to.

My specialist studio services feature pen and ink drawing, design, painting, illustration and commissioned work of all shapes and sizes.
From concept drawings, to children's book illustration from T- shirt design to fine Art.

Please enjoy the art studio at the end of the universe with me.
Powered by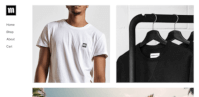 Create your own unique website with customizable templates.